Gretschie
Gold Supporting Member
OK, this one is an oddball, so read carefully.
Once upon a time I had a time-sensitive need for TV Classics in nickel Dearmond mounts, but I could only find one in nickel and one in chrome. So, I reused one of the nickle mounts from my Gretsch Dynasonic pickup paired with a TV Jones Classic with chrome polepieces. Is it really noticeable? Well, not on stage in front of thousands of fans, but yes, up close you can see the polepieces are brighter than the mount. Can I find the chrome mount now that I've put T-Armonds in the guitar? Well no, no I can't.
$
85
SOLD for the mismatched chrome/nickel neck pickup.
$
100
SOLD for the bridge pickup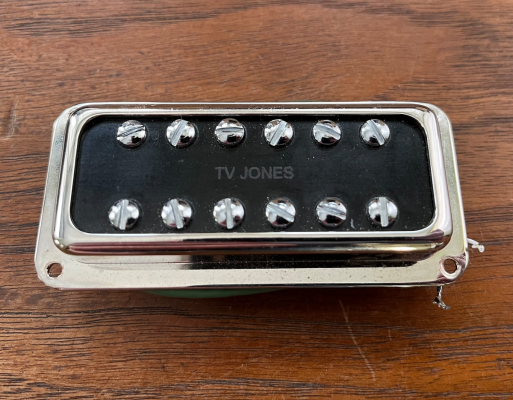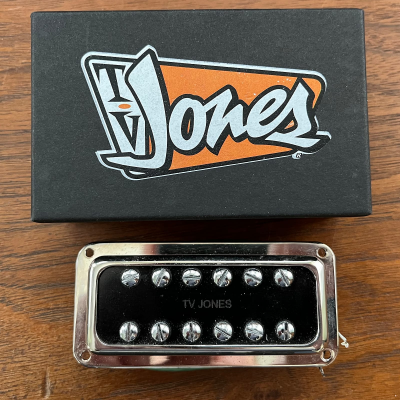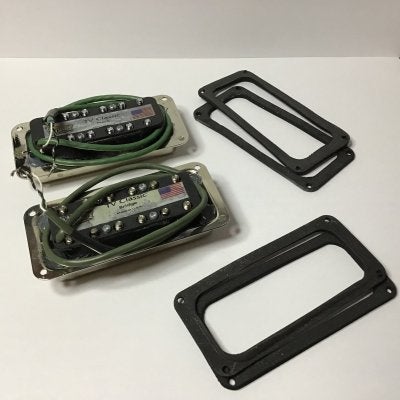 Last edited: