I ran into a guy today. He told me he was given a Gretsch by someone for work. Like instead of money. He said it was a white one. So I asked if it was a White Falcon. He said it was. So he showed it to me. I had to break the bad news to him. It was a fake.
The serial number is a good one, from 1966 according to the decoder. But obviously not a 1966.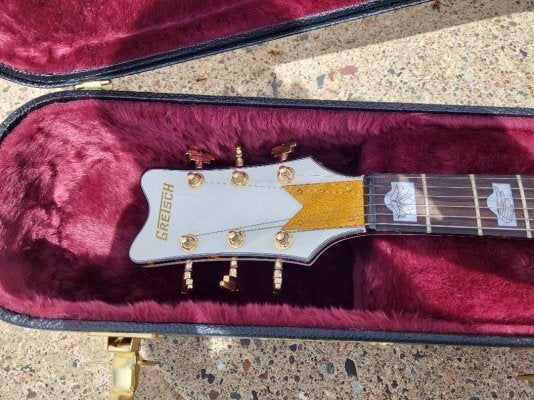 A little hard to pick up in this pic, but the slant on the "h" is wrong. and a hacked up job on the nut.
This pic really shows the problems. He did suspect it wasn't real. Let the buyer beware.