I am primarily an acoustic guitar player with a taste for old Gibsons. But, for the longest time, I have wanted a green Double Anniversary with Filtertrons.
Now I have one, made in 2004.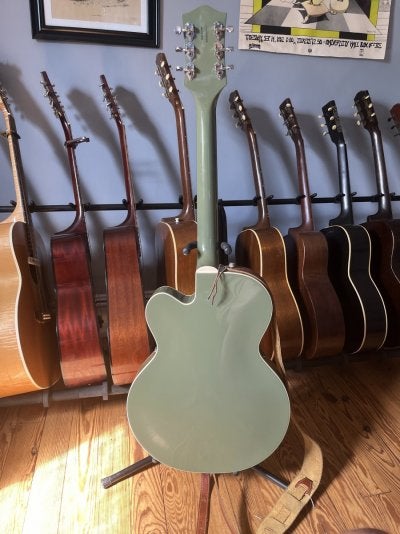 After receiving it, I stumbled upon an affordable 5125 with Dearmond 2000's on it and couldn't resist. I then added the olive wood pickguard.
So, a month ago, I had zero Gretsch guitars. Now I have two!
Here they are with the rest of my electrics.